Google Skillshop, Do You Really Need It?
If you are interested in advancing your career in digital marketing, Google Skillshop is an opportunity that is well worth your time and effort. The online platform gives you access to extensive learning materials to help you improve your skills and a set of certifications to prove that you have the required level of expertise. I'm going to give you a comprehensive rundown of the Google Skillshop program, including how it operates and how it can help your professional life. You can find this guide here.
What Will You Get From It?
Google Skillshop Certification program items are:
Android
Authorized Buyers
Google Ad Manager
Google AdMob
Google Ads
Analytics Academy
Google Digital Academy
Google Marketing Platform
Google My Business
Google for Education
Waze
Can I use Google Skillshop without paying anything?
All of the training and credentials offered on the Google Skillshop are gratis. Access the content by signing up for a free Skillshop account.
Previously, there was a fee associated with participating in the program's examinations. Once a paid service, users can now access Skillshop for free thanks to Google's rebranding of the Google Academy for Ads.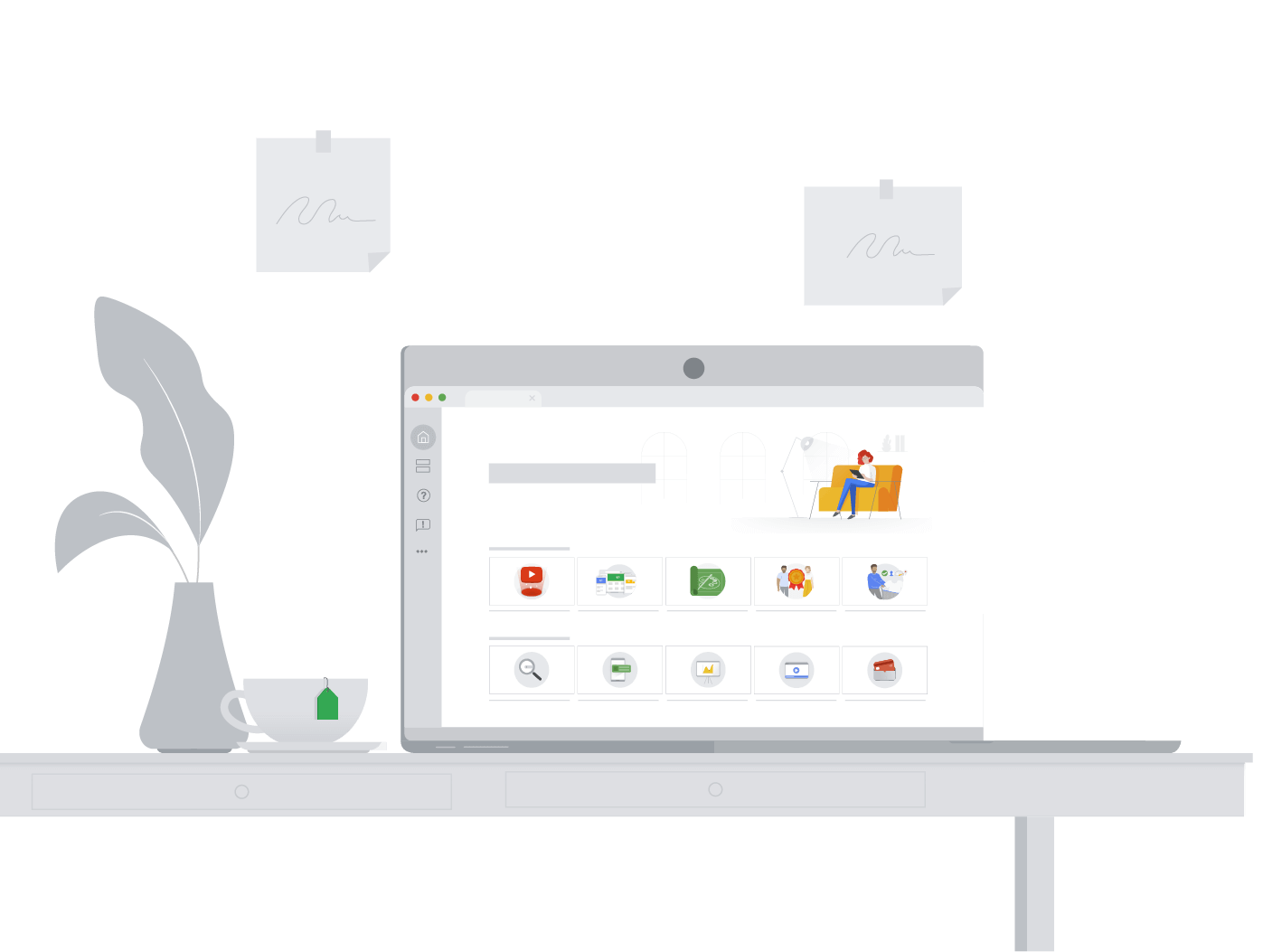 Skillshop by Google Offers Courses and Credentials
Google Ads, Google for Education, Google Cloud, and other Google services are just a few of the many areas covered by Google Skillshop's many courses. All of Google Skillshop's courses are listed here.
Google Ads Display Certification
Google Search Ads Certification
Google Shopping Ads Certification
Google Ads Measurement Certification
Google Ads Video Certification
Google Ads Apps Certification
If you're interested in Digital Marketing, the courses that focus on Google Ads are where you should focus your attention. Additionally, this is the location where you will discover the various certifications that are available for Google Ads.
How long do courses take to finish?
The amount of time required to complete these training courses in Google Skillshop varies widely depending on the qualification, ranging from 12 minutes to 3 hours. The median amount of time required is 1 hour approximate.
Does Google Skillshop give certificates?
When you sign up for Google Skillshop, you'll have access to all of the relevant study materials, as well as your previous accomplishments and certifications.
You will be awarded a recognition known as an achievement in Google Skillshop once you have successfully completed the last test in a learning path. Imagine your accomplishments as stepping stones on the path to acquiring new capabilities. Even though achievements are not official accreditations, they are still recognition of the hard work you have put in on Google Skillshop.
Read More: How do Google Core Update Impact Rankings in 2022?
Certifications are awarded to candidates who demonstrate success on the necessary certification exams and who otherwise fulfill the certification's requirements. Individuals who can demonstrate expertise in fundamental and advanced facets of Google products and solutions, such as Google Ads and the Google Marketing Platform, are eligible to receive certifications from Google. These certifications serve as professional accreditations.
Within your Google Skillshop Profile, you will have the ability to view and print a list of your accomplishments and certifications.
To obtain a recognition of accomplishment or a certificate:
Proceed to a path of learning.
Get yourself ready for the test by completing the various activities that are included in the path.
Participate in any and all certification tests that are associated (s).
If you are successful in completing the test, you will be awarded a certification that you will be able to view and print from your profile page.
How to print your accomplishments and awards:
Go to Google Skillshop and sign in.
Click your icon in the upper right corner, then click My Profile.
Scroll down to where it says Achievements or Certifications. You'll be able to see your awards and certifications.
Click on your name to see your accomplishment or certification.
Click the Print Certificate button to print or save your achievement or certificate.
You can also print your certificate or achievement right away after passing the test.
Skillshop isn't a certification. Skillshop certification is formal. Certifications are granted when one or more assessments are passed. Look for learning paths titled "certification" to find certifications. See this Google Help Center article about Skillshop's Google Ads certification for more information.
Can a Google certificate get you a job?
You have the ability to earn a credential through Google Skillshop Certificates, which will qualify you for jobs in industries that are experiencing rapid job growth.
There are five paid courses in the fields of:
IT Support.
Data Analytics.
Project Management.
User Experience (UX) Design.
Android Development.
Make money using Google Ads with the help of a Google Skillshop Certificate.
Through the use of Google AdSense, publishers have the opportunity to generate revenue from their online content. The way that AdSense works is by matching ads to your site based on the content of your site and the visitors that you get. The advertisers who want to promote their products are the ones who are responsible for creating the ads and paying for them.

Which Google course is best?
Best Google Skillshop Course from my point of view:
Analytics Academy
Google Digital Academy
Google Marketing Platform
Google My Business
Google Ads targets.
Google Ads Search Certification
Google Ads Fundamentals
Google Shopping Certification
YouTube Certification
Google Data Studio and visualization
All Topics
Explore your way around the Google Skillshop platform.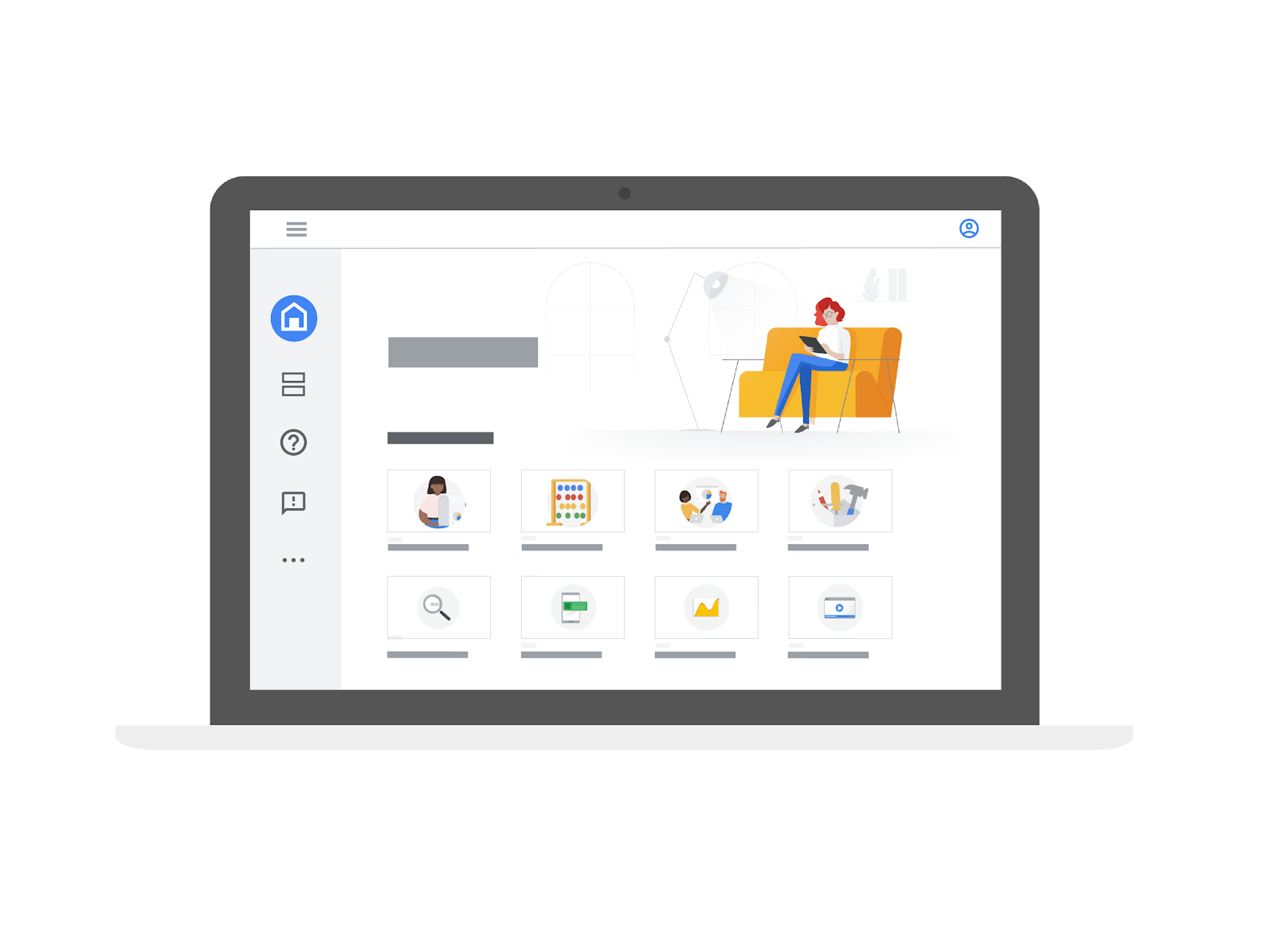 | | |
| --- | --- |
| | Homepage: Your personalized homepage where you can find the courses you've started and recommended trainings |
| | Browse: Where you'll explore the Skillshop catalog to find topics and courses you want to learn |
| | Profile: Your account information and certifications are listed here |
| | Favorites: Found under "More" in your profile, this feature allows you to highlight useful content you'd like to come back to |
| | Notifications: The Notifications bell icon will alert you to any updates about content, features, or account information |
| | About Skillshop: Pro tips on how to get the most out of Skillshop, and updates on new features and content |
| | Help Center: Search help topics – including how to use Skillshop – explore features, troubleshoot, and find anything else you need to know |
Start Learning
Lets Start Learning
Learners are explorers who are always trying to see how far they can go. They are leaders who keep getting better and better. They are always coming up with new ways to change how they do things and get better results. Skillshop is here to help you learn, no matter where you want to take your clients or your career. As Google Skillshop grows, keep an eye on this blog for news about new features and content. We will keep adding to our curriculum to help you learn and reach your full potential. In the meantime, we hope you'll check out everything Google Skillshop has to offer and let us know what you think.
FAQs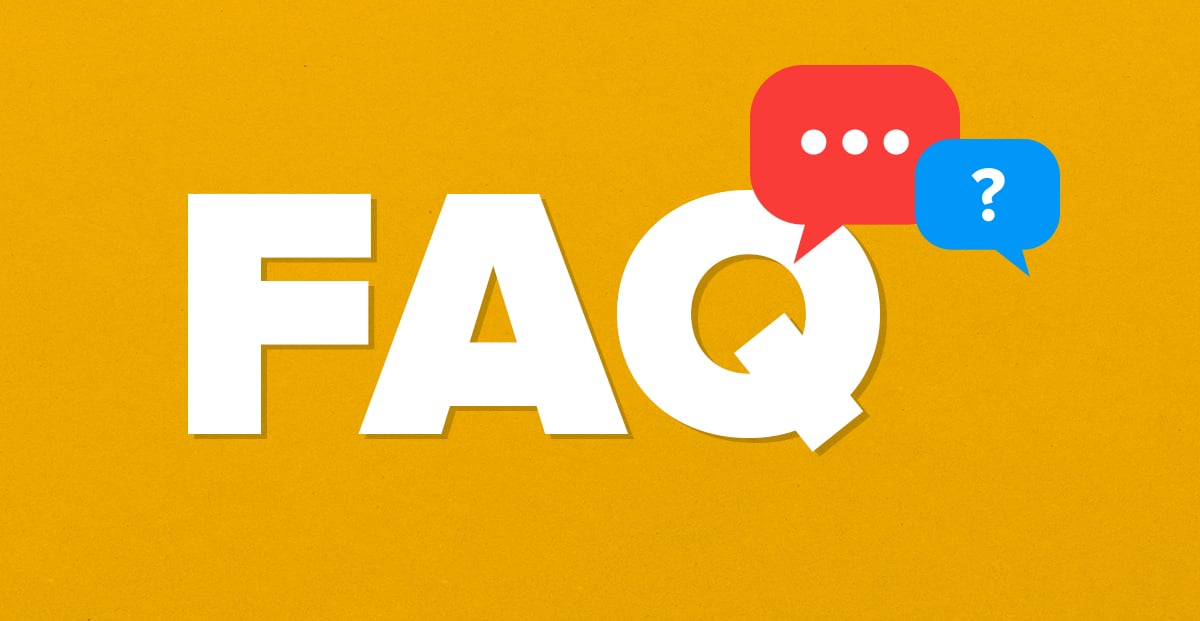 Q: Where can I find the badges for my completed certifications?
A: You should have received an email with your new badge and certificate. If you don't receive or can't find the email, contact Skillshop Support.
Q: How will I know if I've earned a badge?
A: Shortly after passing your certification exam, you'll get an email with instructions for claiming your digital badge and setting up your account. If you don't receive or can't find the email, contact Skillshop Support.
Q: What if I don't want my badge to be public?
A: You can easily configure your privacy settings in Accredible. You're in complete control of which information about yourself is made public.
Q: How do I request a name change?
A: If there's a typo in your name, the wrong name has been used, or you need part of your name added or removed, you'll need to update your Skillshop profile with the correct information. After that, let us know so we can republish your credentials with the correct information.
Q: Is there a fee for Skillshop digital badges?
A: No. Digital badges are part of your Google certification benefits.
Q: How long is certification valid?
A: Unless explicitly stated in the certificate issued, all Google Skillshop certifications are valid for one year from the date certified. Candidates must recertify to maintain their certification status. You'll be notified in advance of when your certification will expire so you can prepare to recertify if you wish to do so.
Q: What happens to my digital badge when my certification expires?
A: Skillshop certifications expire one year from the date earned and must be renewed by the expiration date. When a Google Skillshop certification expires, the digital badge will also be flagged as expired.
Q: Can I retake the same exam if I'm already certified?
A: You may not attempt the same exam while you're currently certified unless you're within the recertification eligibility period, which starts 30 days prior to your certification expiration date. If you attempt to recertify before the recertification eligibility period, one or more of the following may happen:
Your exam result will be rejected
You may not receive a new certificate or badge
You may be prohibited from taking the exam and/or any other Google exam
Google, in its sole discretion, may terminate any applicable business relationship with you
Q: I have questions about  Skillshop digital badges and certificates. Where can I find support?
Q: I have questions about the Accredible platform. Where can I find support?
A: You can find answers to frequently asked questions at the Accredible Help Center
Access your account
Q: I'm having trouble signing in. What do I do?
A: See this Help Center article for an overview of the sign-in process.
A: You may be trying to access content that's not available to your account, including courses that may have been removed. Instead, sign in to Skillshop and find the content by either using the search bar or navigating the catalog via the "Browse" menu.
Q:  I changed companies, can I still access my achievements and certifications?
A: Yes! A great feature of Skillshop is that it allows you to take your achievements and certifications with you, no matter where you go or the company you work for. They belong to you! If you've changed companies, please be sure to update your profile settings with your new company email address.
Assessments, achievements, and certifications
Q: Is there a limit to the number of times I can take an assessment?
A: There's no limit to the number of attempts you can make, but depending on the assessment you'll need a score of 80% or greater to pass. Keep in mind, if you don't pass, you'll need to wait 24 hours before you can take it again. Also, questions load randomly so make sure you're paying attention!
Q: How can I move or merge my completed courses, learning paths achievements, and certifications from one Skillshop account to another?
A: To move your data from one Skillshop account to another, you'll need to recover your previous Skillshop profile associated with your learning history into your main Skillshop profile. Before proceeding, make sure:
You've entered the same recovery email addresses for both Skillshop accounts.
You're prepared for your merged account to be deactivated.
You're not merging a Skillshop account associated with a product-associated email address (Bid Manager, Campaign Manager 360, etc.). If you merge your product-associated account, you won't be able to access training content associated with those products.
To do this, follow the steps below:
Sign in to Skillshop using the email address associated with your main account (the account you want to merge your data into).
Navigate to the My Profile icon (a small circular icon in the top right), click My Profile, and then click Edit Profile.
Scroll to the bottom of the Edit Profile page. Click Have an existing account? Recover Your Data.
On the Recover data from an existing account page, enter the email that you'd like to merge your data from and the existing account recovery email associated with that existing account.
Click Continue.
Check your recovery email address for an email from "Intellum Account Recovery Process" notify@intellum.com with a verification link (this should arrive within 24 hours)
Follow the steps in the verification email to merge your accounts. You'll see your active learning history in your user profile within 24 hours. Note: your recovered account will be automatically deactivated within Skillshop and deleted after 30 days. After deletion, a new account may be registered with the recovered account's email address.
For Google Partners users
Q: How do I make sure my Google Ads certifications  (Search, Display, Video, Shopping and Apps) are credited to my agency for the Google Partners program?
Go to the My Profile page of your Skillshop account and select 'Edit profile'
Scroll down to 'Link my Skillshop account with my Google Accounts'
Choose the 'Connect your Google Ads Account' button and select the email address you are using on your Google Ads account to ensure your Google Ads certifications are credited to your Google Ads account
Review Data Sharing Agreement and select 'Agree and Continue'
Q:  Where can I find the user certification status for my company's users in Skillshop?
A: Skillshop doesn't currently support this feature. For now, we recommend that you directly contact your affiliated users to confirm their exam or certification status. We also recommend asking your users to link their training activities to your company by listing your full company's name and corporate email address in their profile, and opting into sharing their training data with your company.
Have other questions related to Google Partners? See the Google Ads Help Center.
Other questions
Q: How much does Skillshop cost?
A: Skillshop is available at no cost.
Q: Can I download the course content?
A: All content on Skillshop is available only on the site.
Q: Who should I contact if I have a question about the Skillshop site or any of the training courses?
A: If you have any questions or run into any issues, just Contact us and our team will follow up within 72 hours.
Q: What devices and browsers are supported for use?
A: Skillshop works with all current web browsers, and can be accessed on most mobile devices
Q: How do I delete my account?
A: Sorry to see you go. To delete your account, please navigate to your profile in Skillshop, and click on the 'Delete account' link at the bottom of the page. You will then receive two prompts asking you to confirm if you'd like to delete your account. This action is permanent and cannot be reversed.  Keep in mind, deleting your Skillshop Account will not automatically delete your Google Account.
Q: Where do I update my timezone
A: Skillshop account defaults to UTC. You can update your timezone within your Skillshop profile. To update, navigate to your profile, click 'Edit Profile', and select your timezone from the drop-down menu.
1. While signed-in to your Google account on Skillshop, click on your photo in the upper right-hand corner and select "My Profile" from the menu.
2. Under "Awards," click on the certification you intend to share.
3. Visit the URL on the page that appears after you click any certification.
Also Read: How to Profit A Real Estate Company In 3 Months With FB Ads